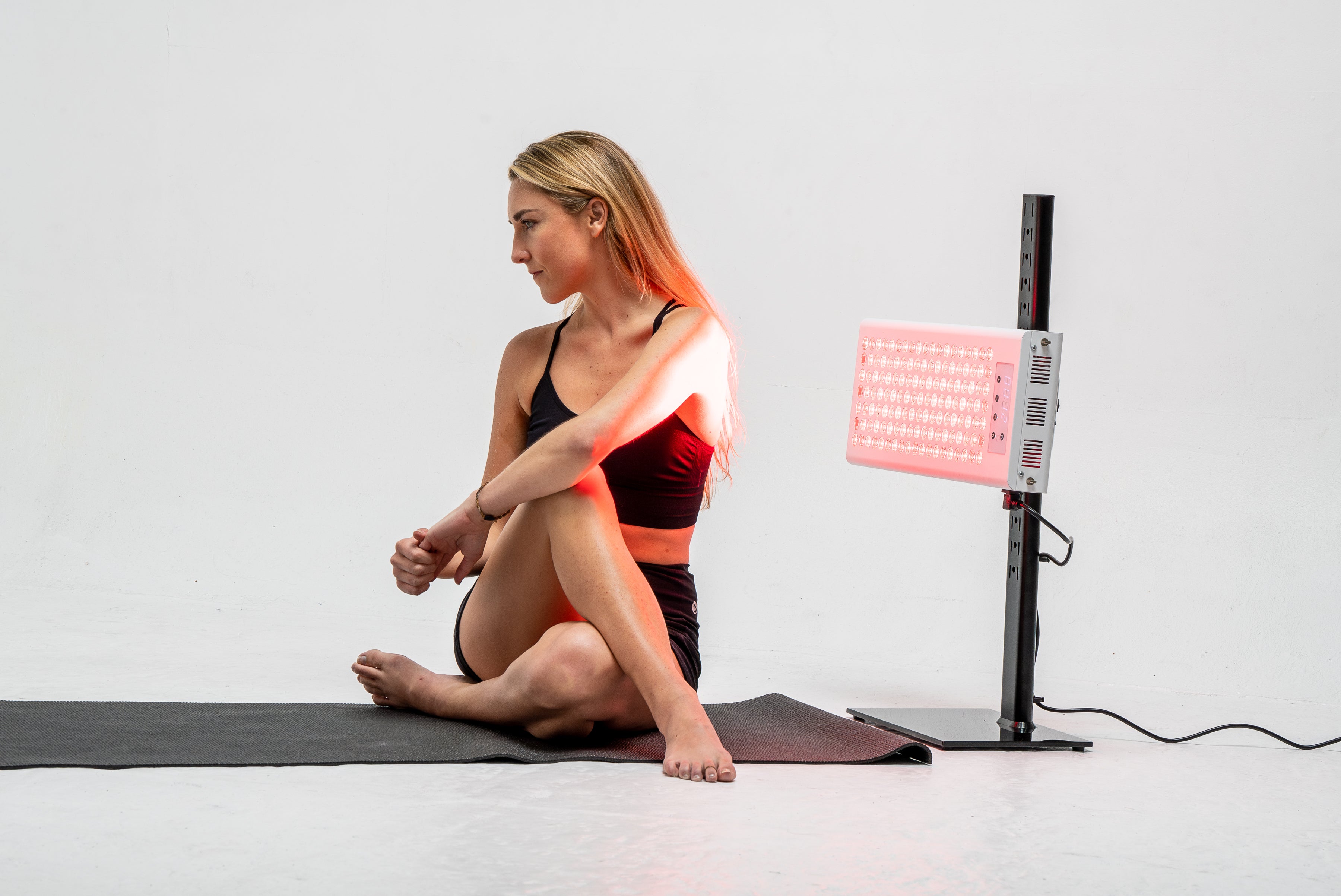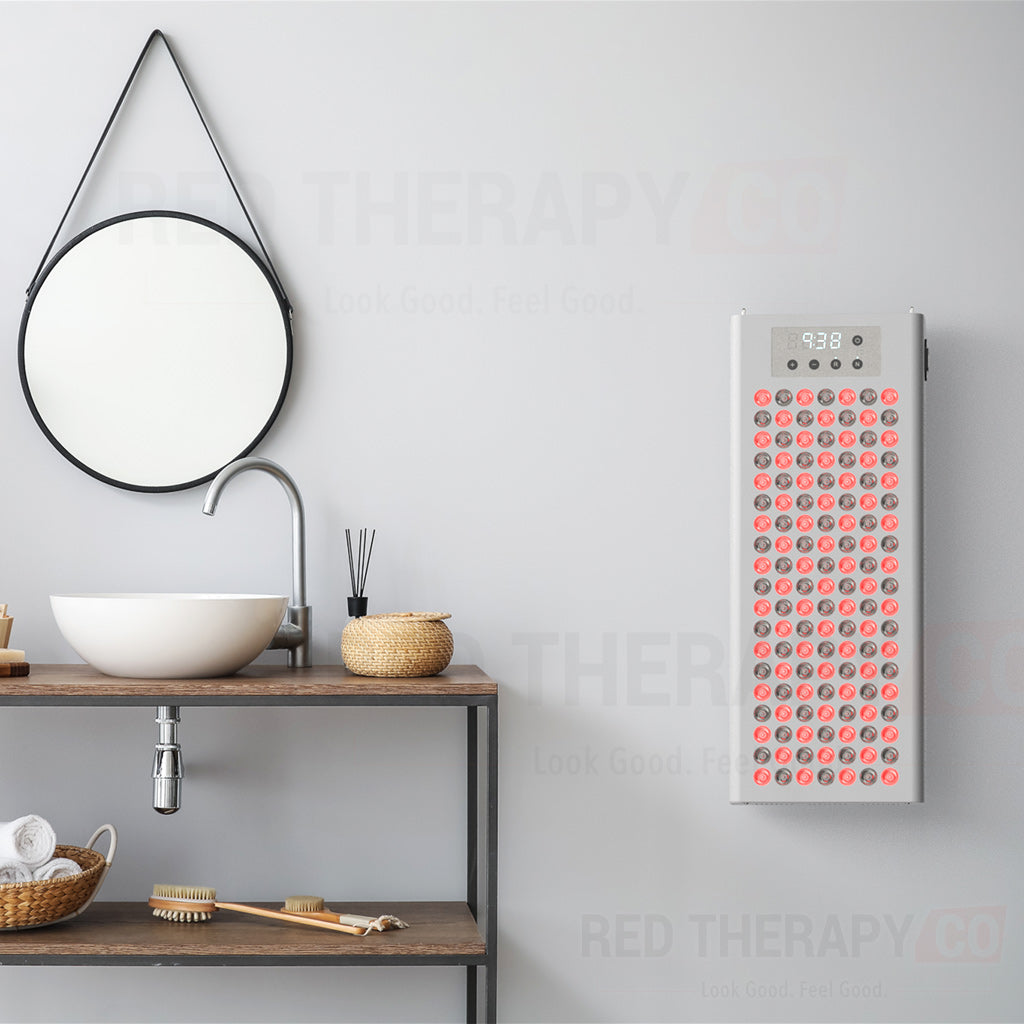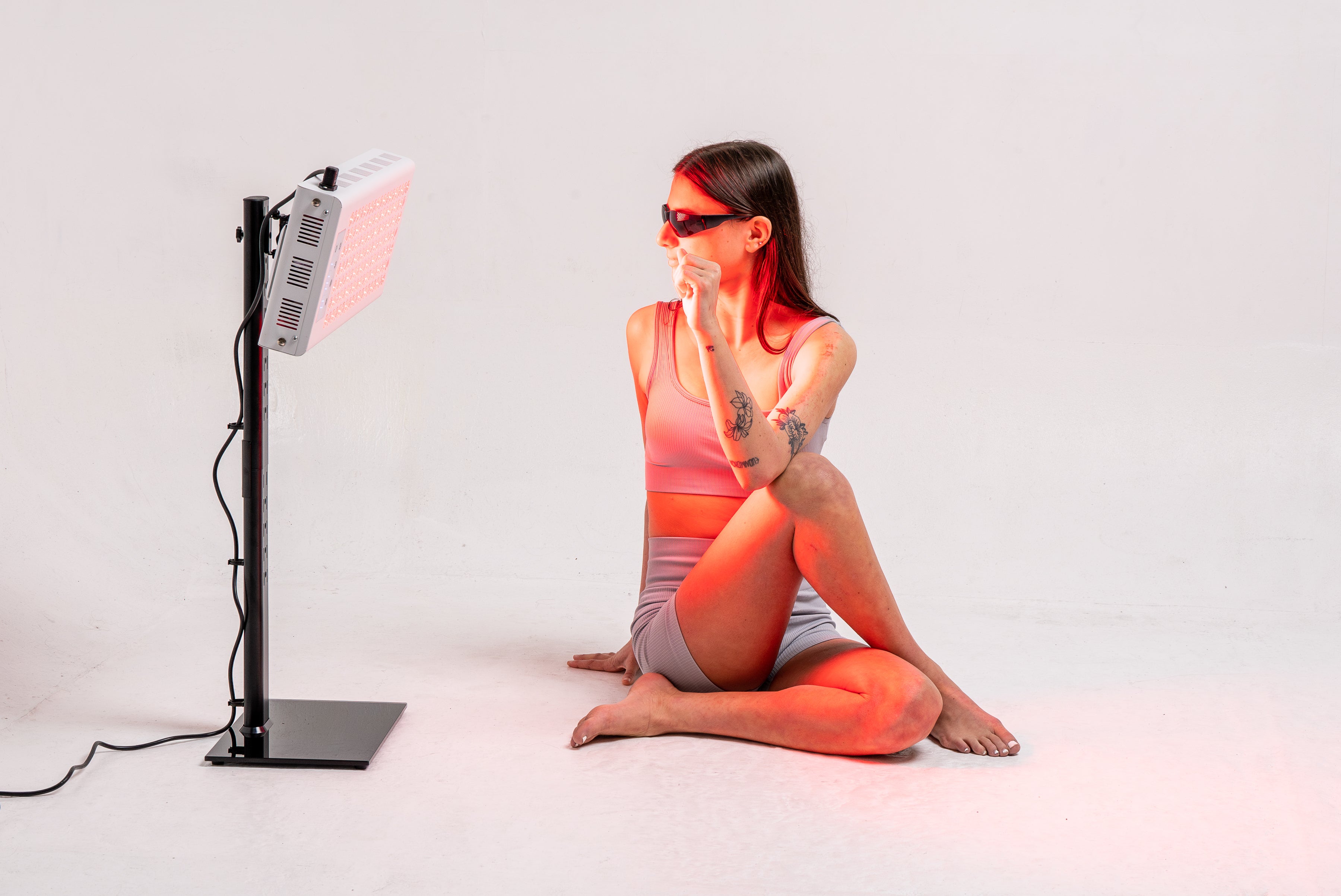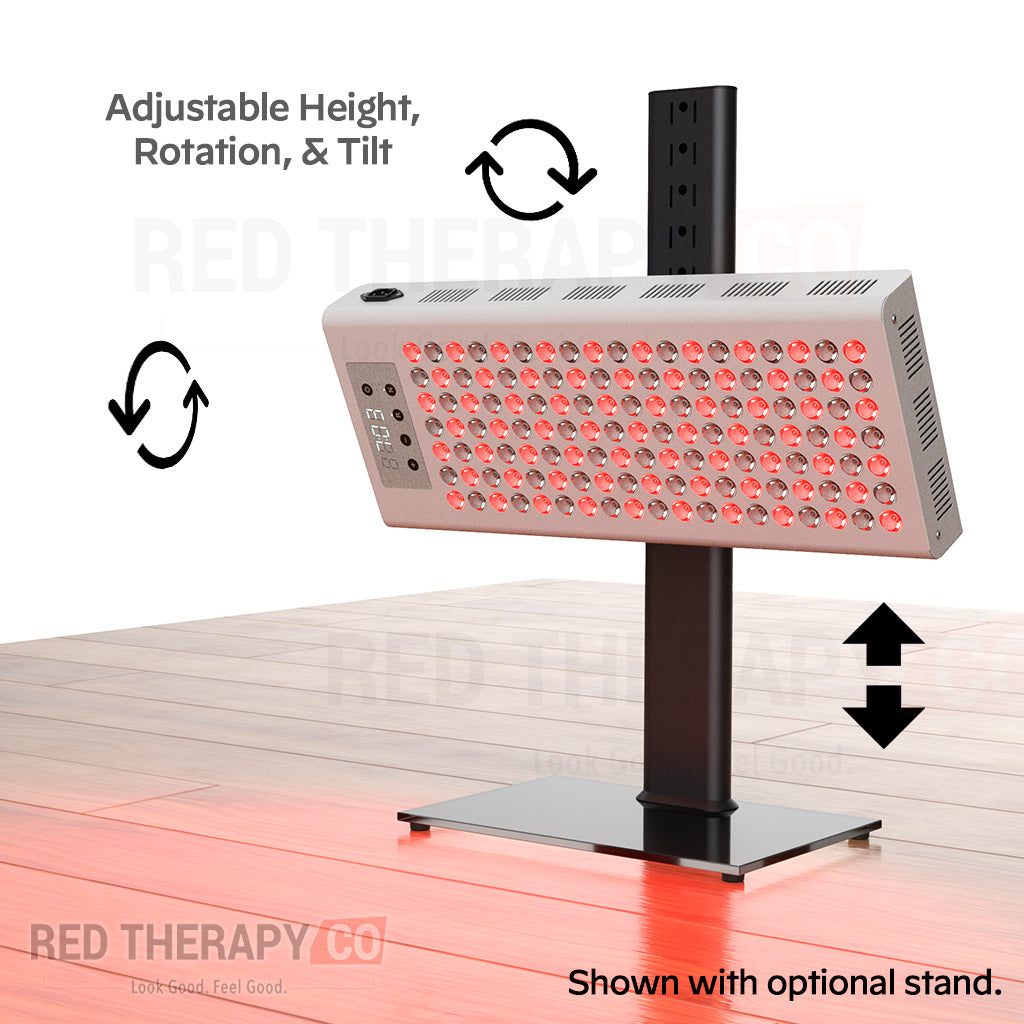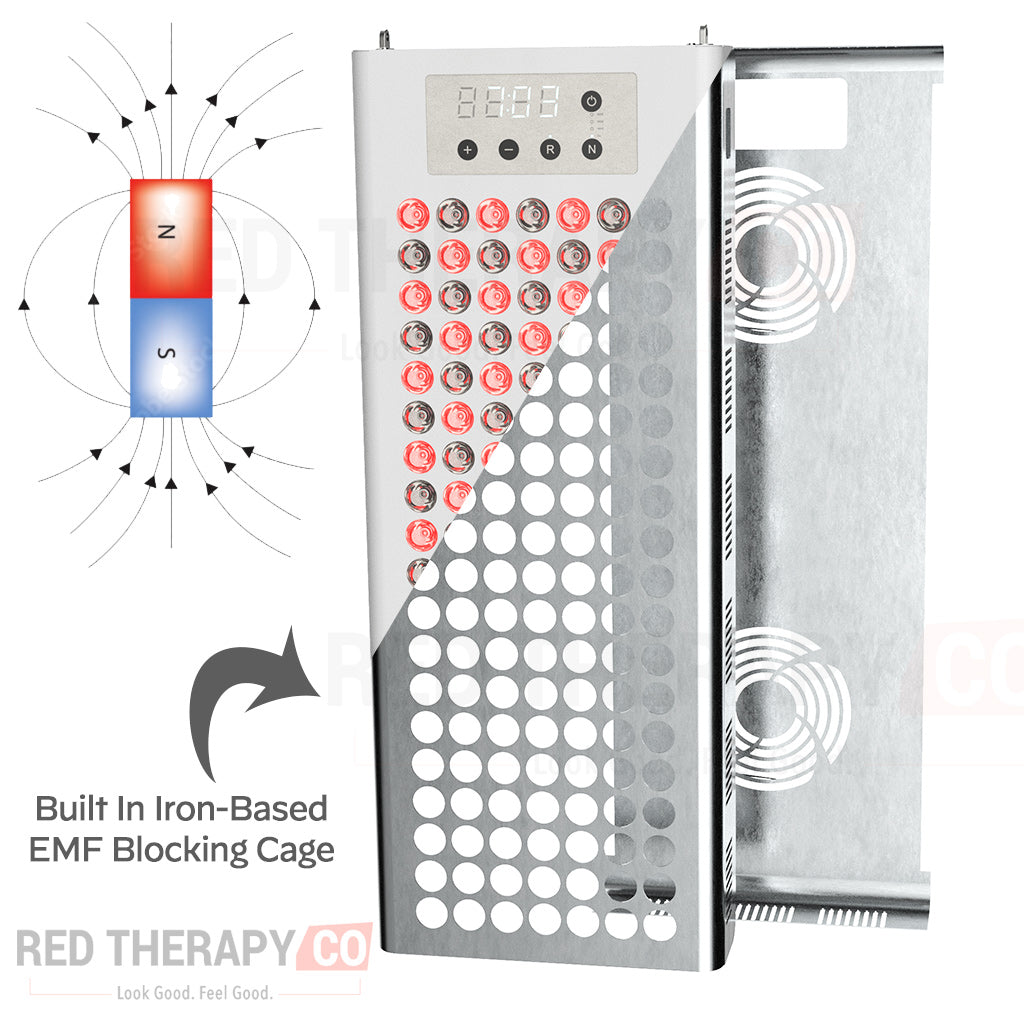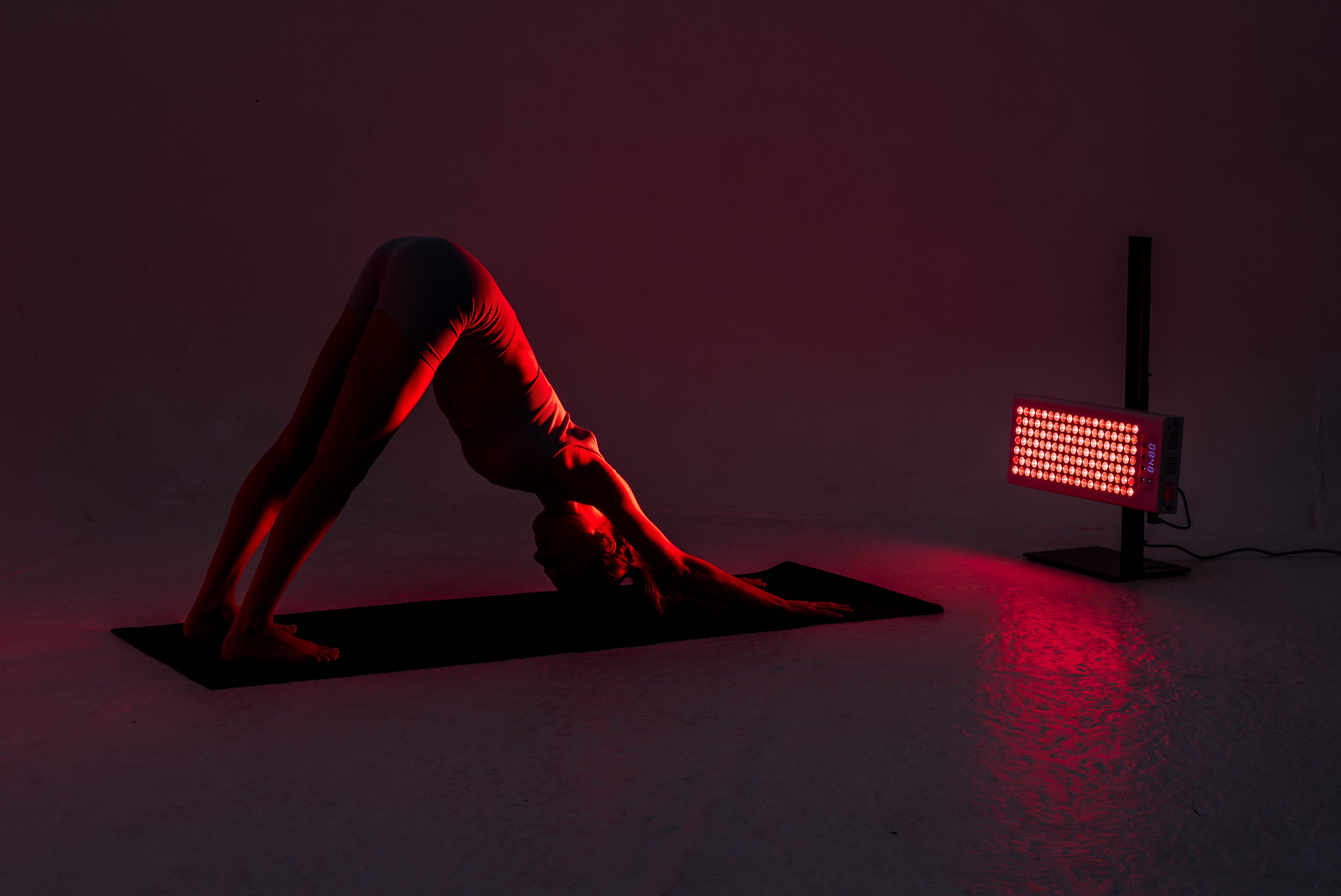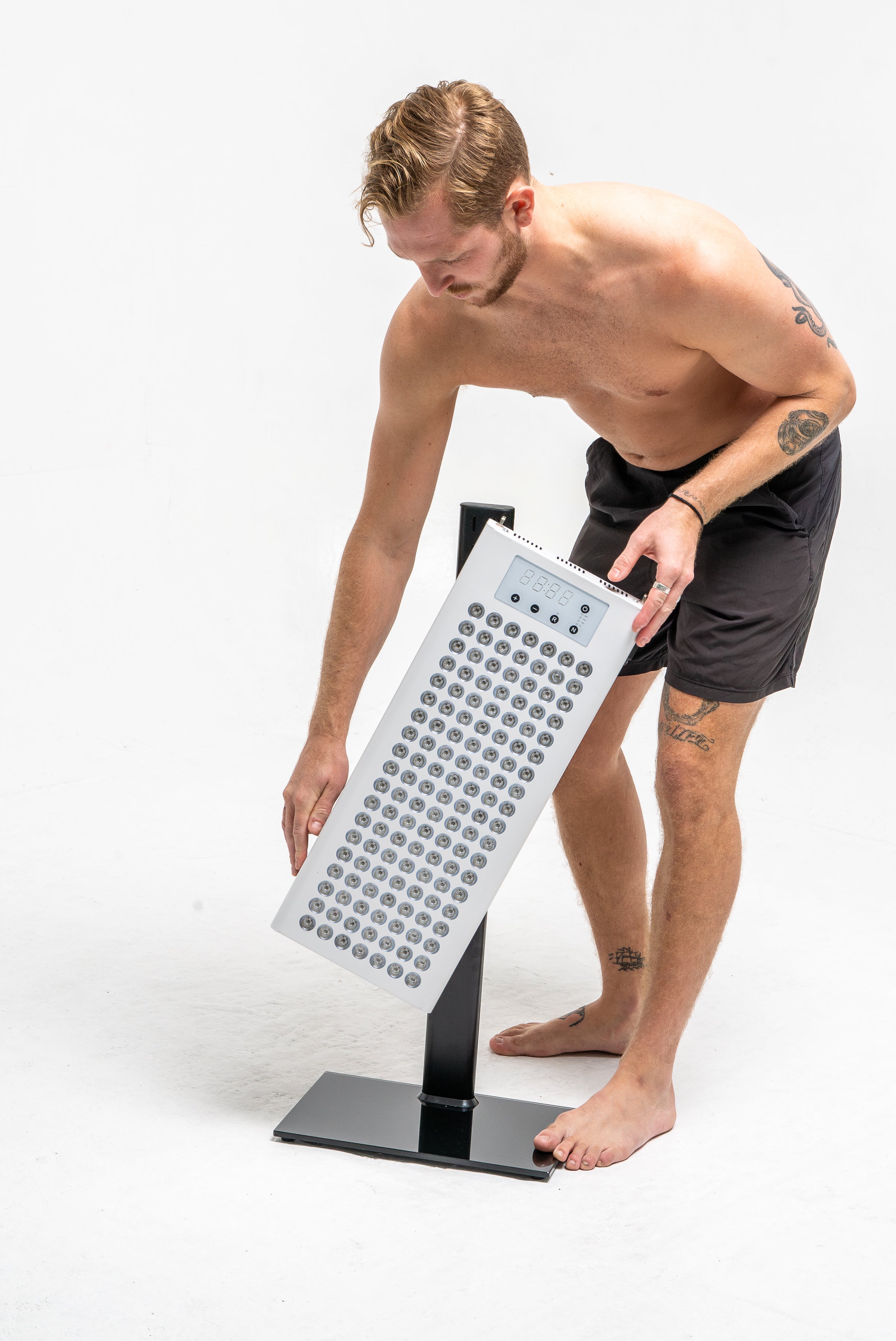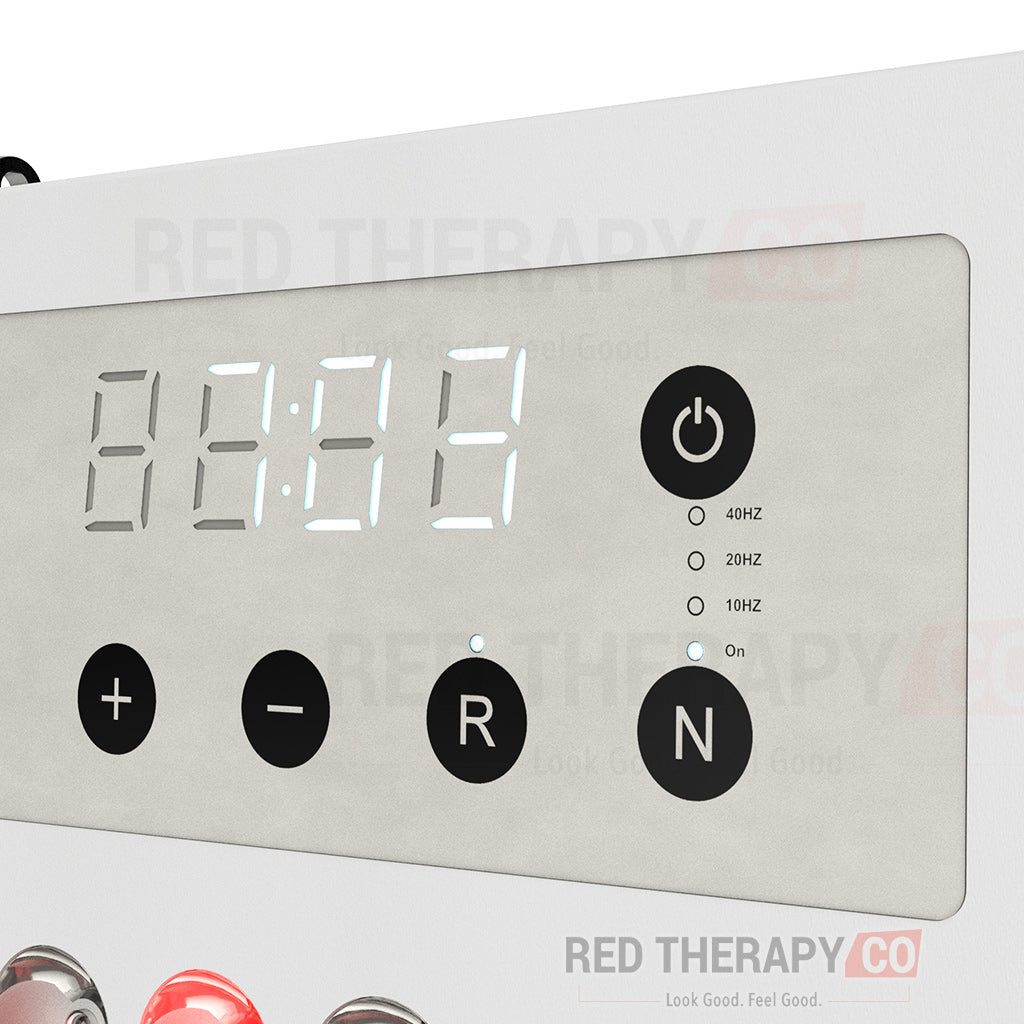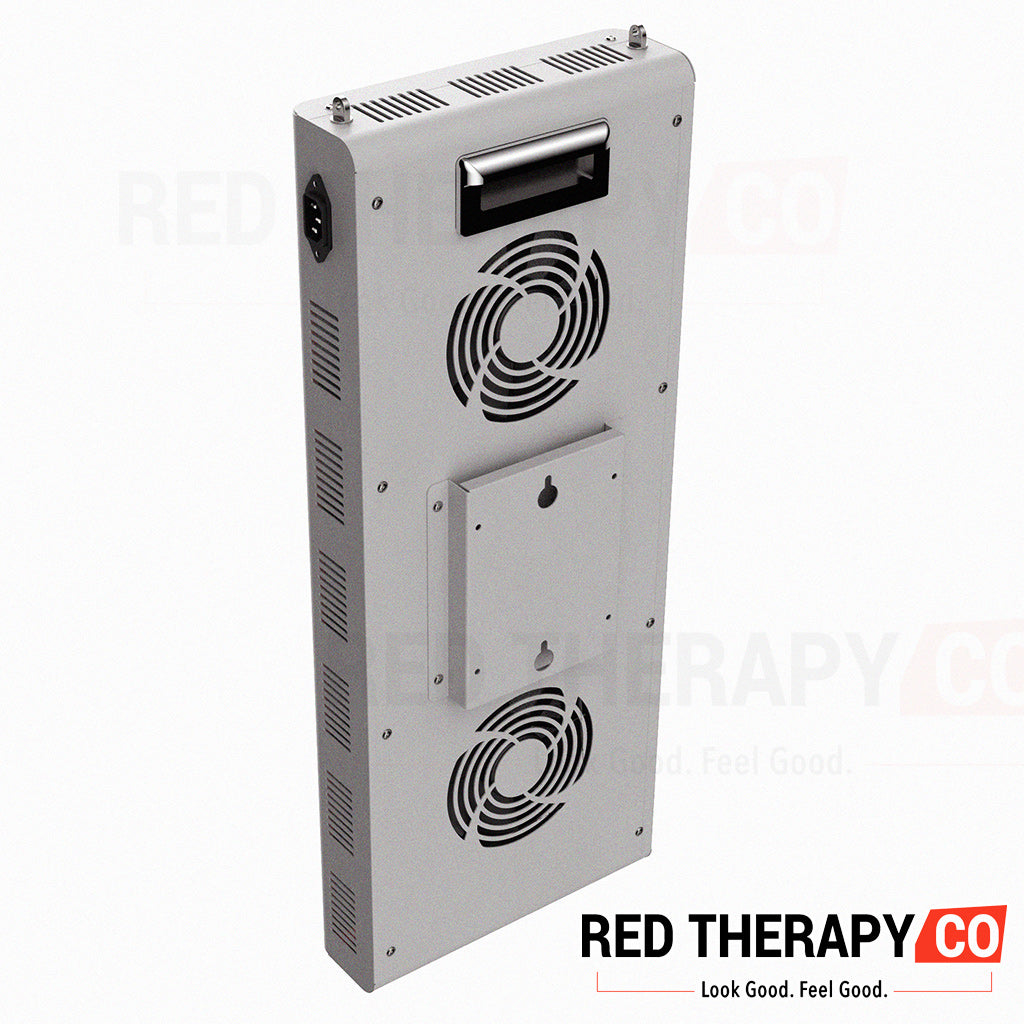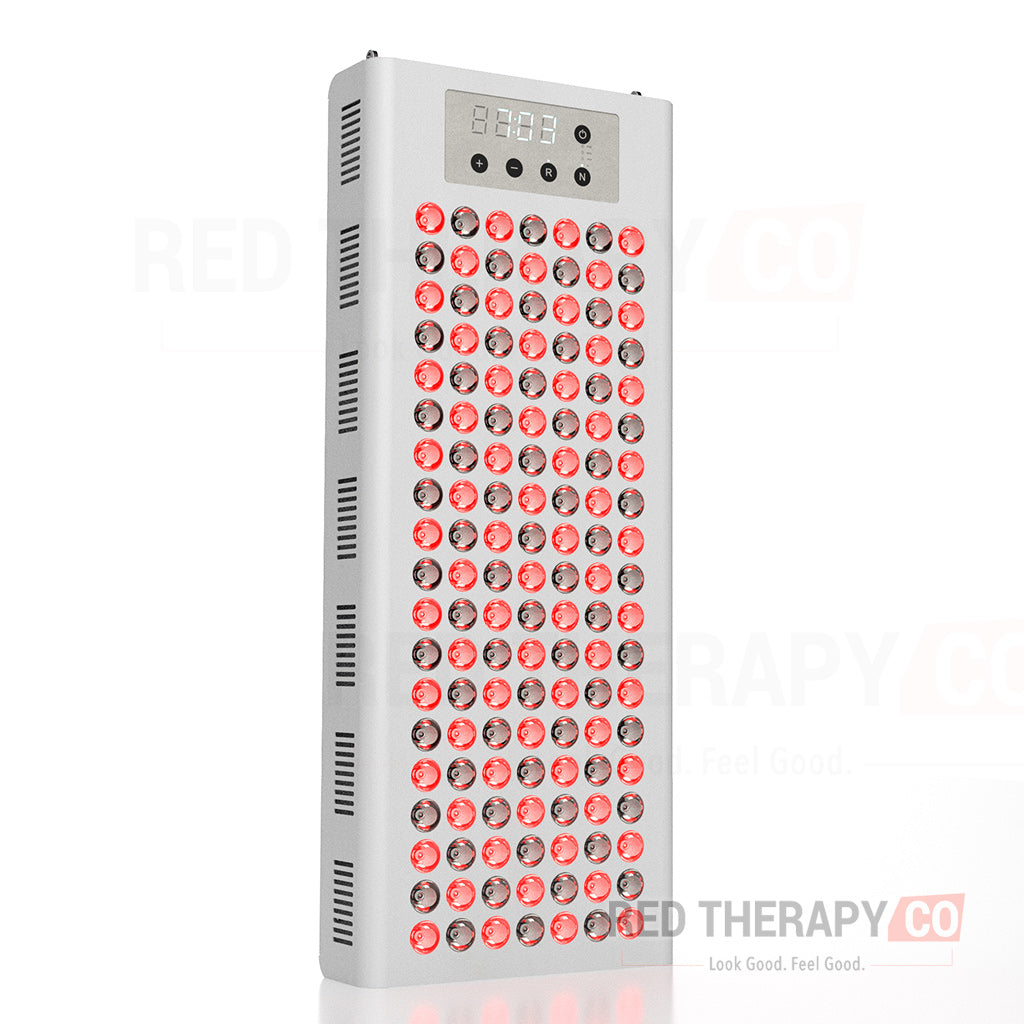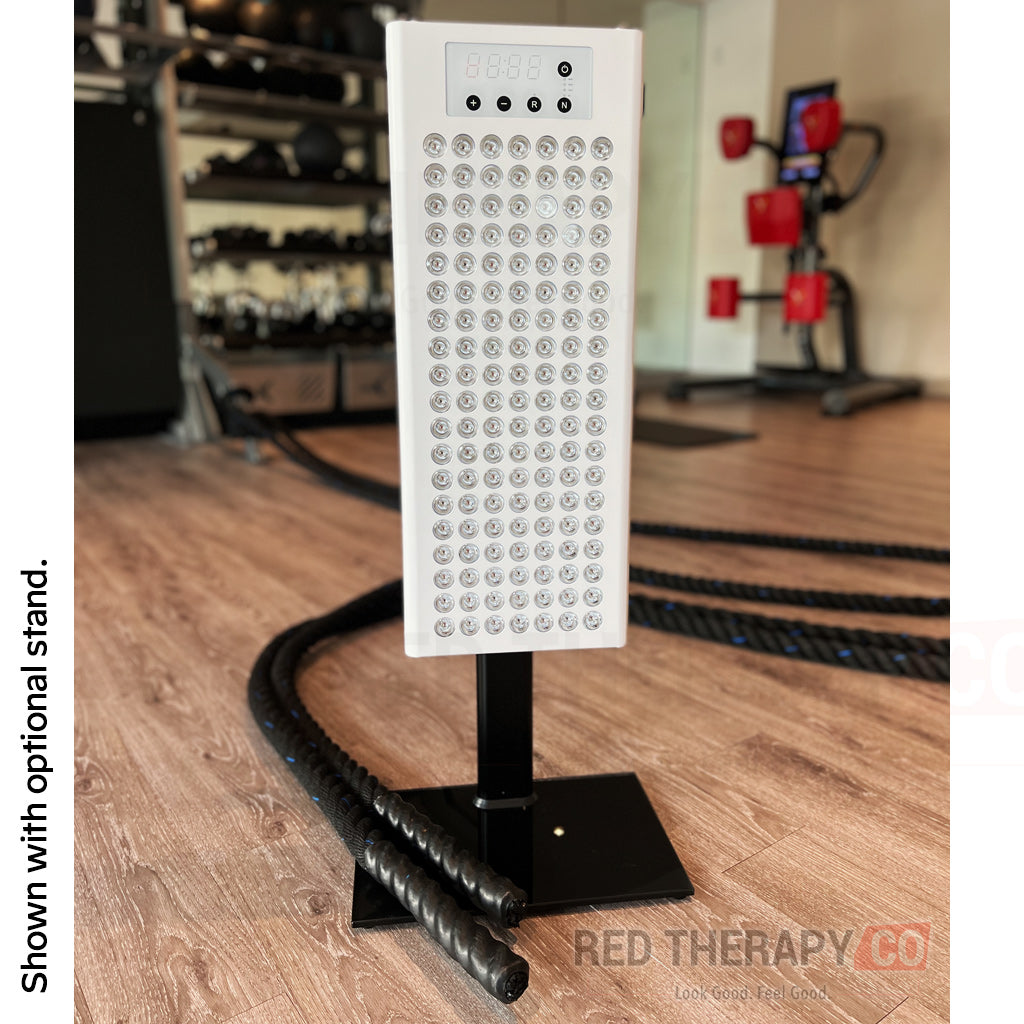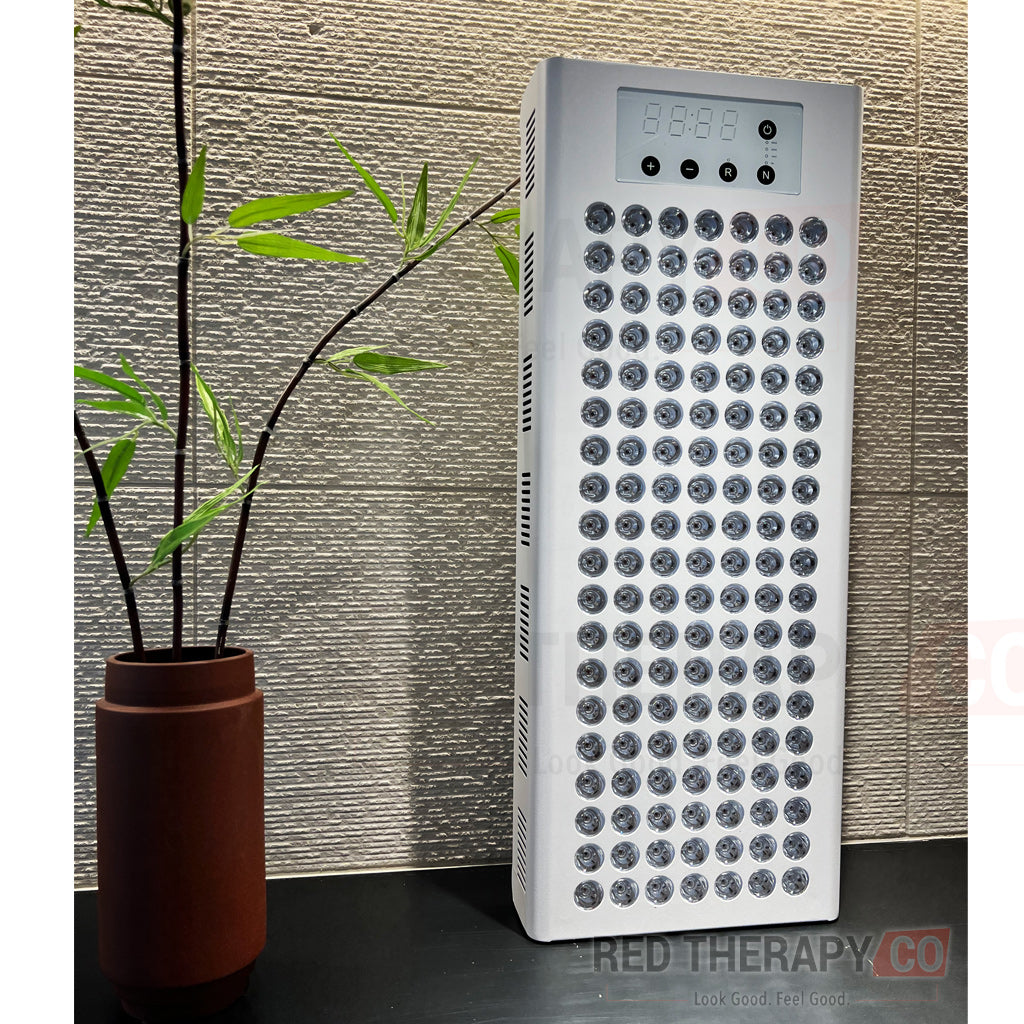 RedRush 400 PULSE
660nm RED & 850nm NIR Combo Pulsed Wave
Ultra-Powerful 400 Watt Pulsed Wave Light - Welcome to the Future!
Selectable Pulsed Wave Technology:
10hz - Alpha Wave
20hz - Beta Wave
40hz - Gamma Wave
Continuous Wave Mode
Scientifically proven bio available light wavelengths:
660nm RED light for skin rejuvenation and surface smoothing
850nm NEAR-INFRARED light for tissues, joints, and muscles

FDA Class II Registered Medical Device
Power: 399 Watts - Voltage: 100-240V (Works Worldwide)
LEDs: 133 x 3W LEDs (67 x 660nm / 66 x 850nm)
Treatment Area: up to 24" x 84"
Treatment Time Per Area: 5-10 Minutes
Irradiance:

250 mw/cm2 max
100.5 mw/cm2 at 6" - deep tissue
47 mw/cm2 at 18" - energy
15 mw/cm2 at 36" - skin

EMF: 0.0uT at 6"
Size: 9.2" Wide x 23" Tall x 3.5" Thick - Weight: 13lbs
Cooling Fans: 2
Lifetime: 50,000 Hours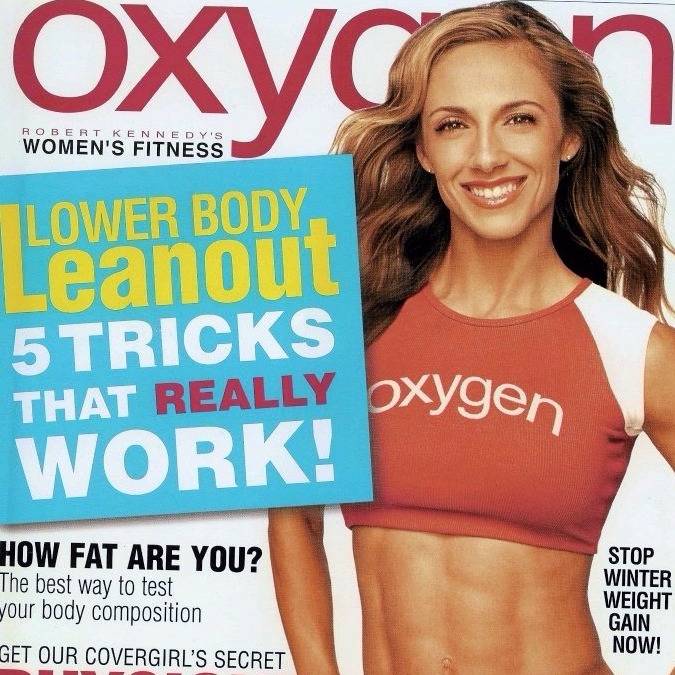 Secret Weapon of the Best
"Holy. Crap. RedRush is good... Like it's freaky good. I was pretty skeptical trying it out but was left weirdly impressed by the results. I've now been consistently breaking my personal bests at the gym week after week. I cannot recommend it highly enough!"
Sylvia Ferrero - 2 x World Fitness Champion, Celebrity Trainer, Tri-Fit Hall of Famer
Used by professional athletes, models, researchers, and wellness practitioners worldwide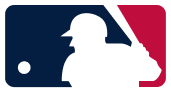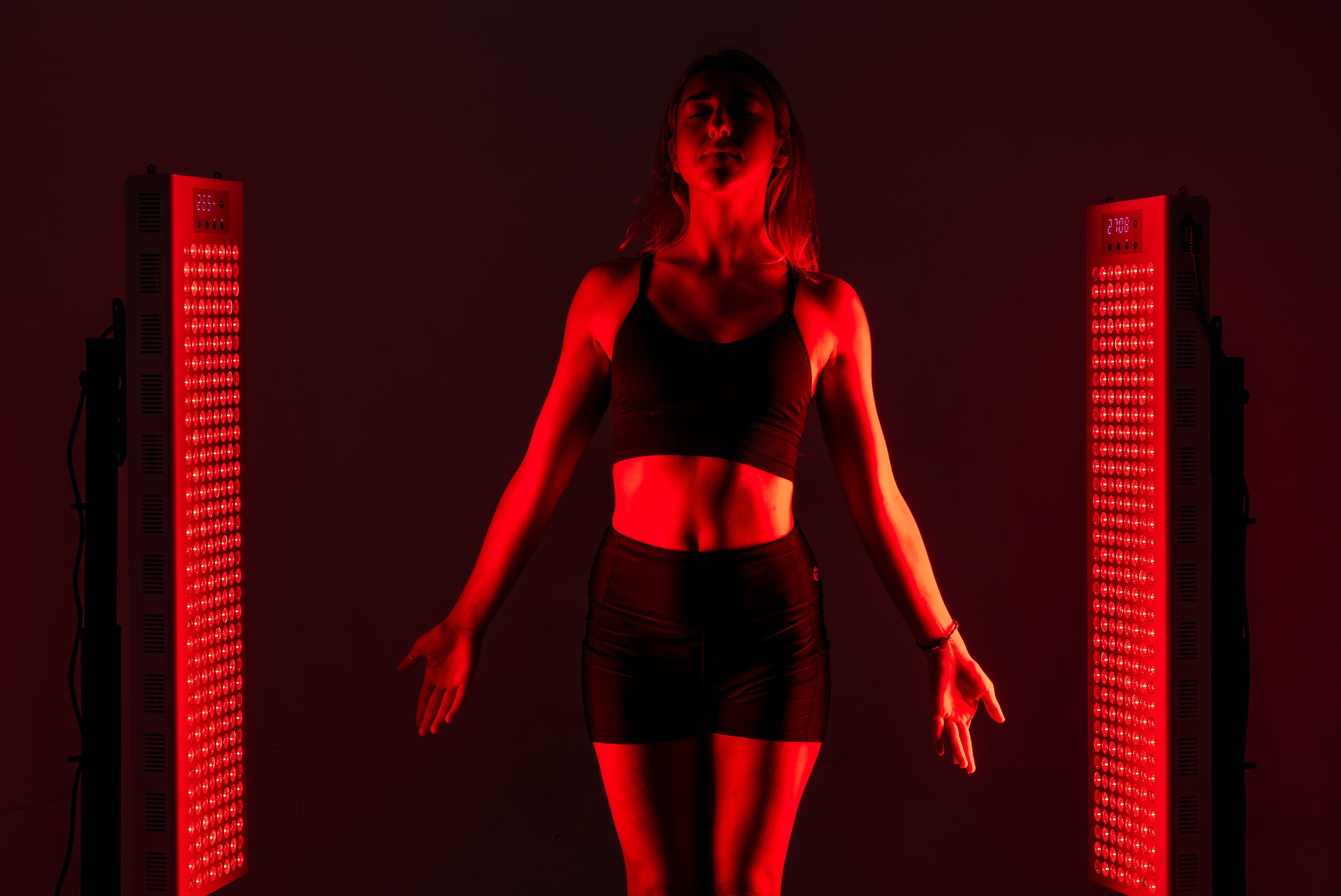 Look Better
Experience scientifically proven anti-aging benefits and improved skin health. Reduce wrinkles, color patches, hyperpigmentation, and skin discoloration. Research has shown it can enhance the production of collagen for skin rejuvenation.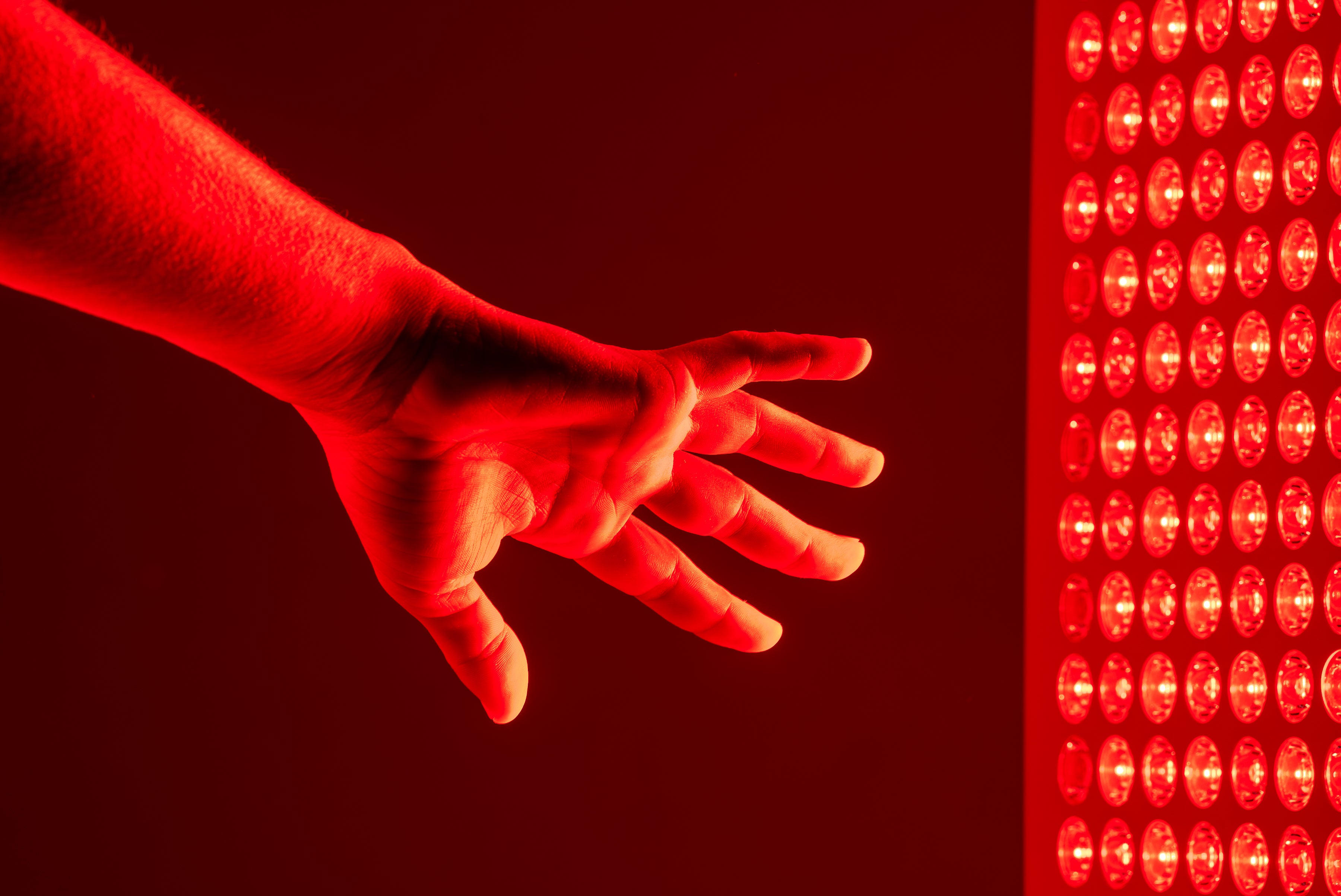 Feel Better
Unlock your body's true potential. Increase energy, reduce inflammation, regulate hormones, and boost immunity. Early research has shown the possibility of combatting depression and anxiety when using red and near-infrared light therapy in combination with other treatments.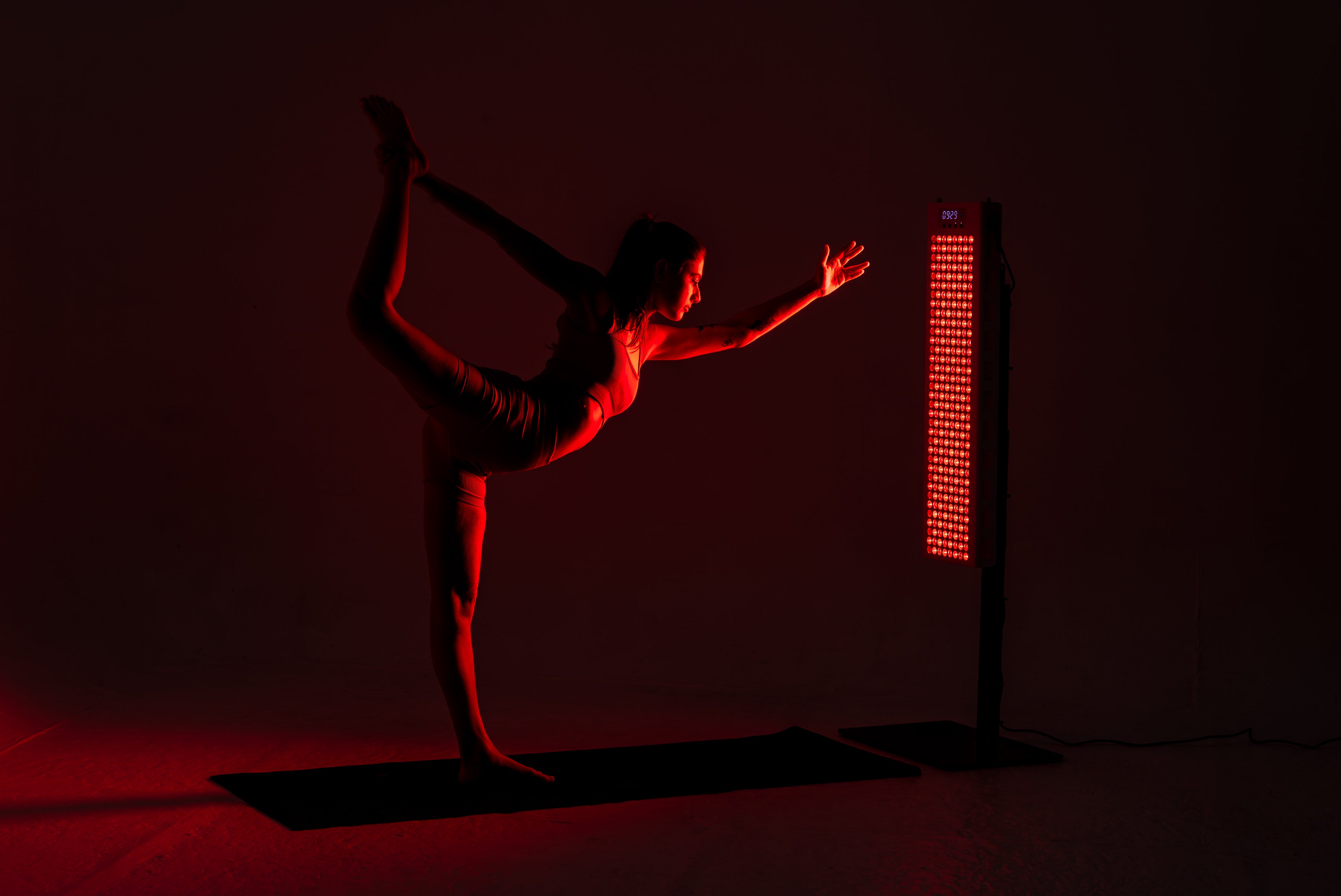 Perform Better
Elevate your game. Enhance athletic performance, boost recovery, and promote faster wound healing. According to research, the utilization of red and NIR light therapy has significant benefits such as reducing muscle fatigue, improving muscle strength and endurance, facilitating fat loss and muscle growth responses resulting from exercise, as well as accelerating the recovery process.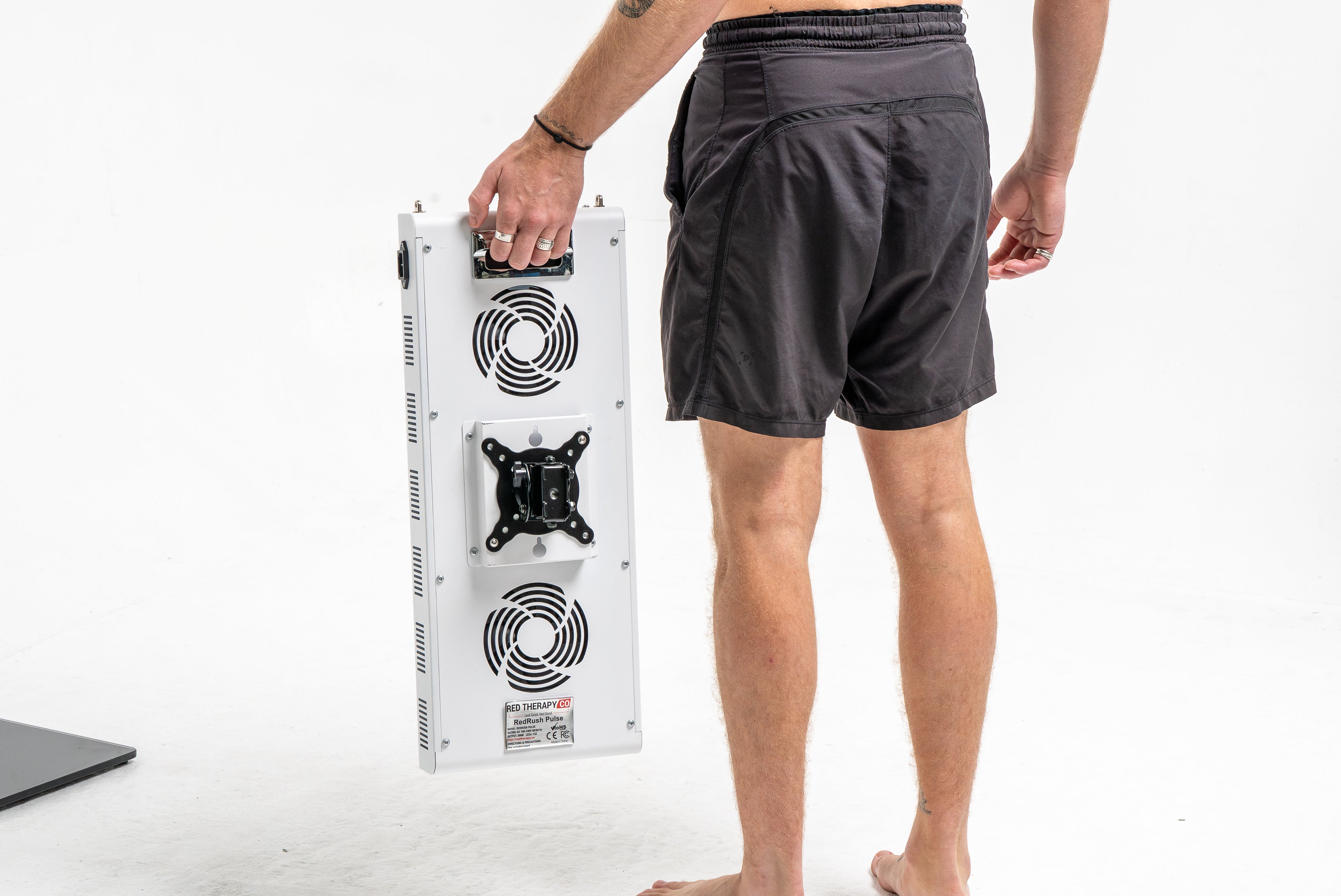 Effortless Operation:
New curved edges and minimalist styling so your new light will look great in the gym or the home. We've included a built-in handle for effortless transportation from one location to another. Our new design is also easy to adjust to your desired positioning.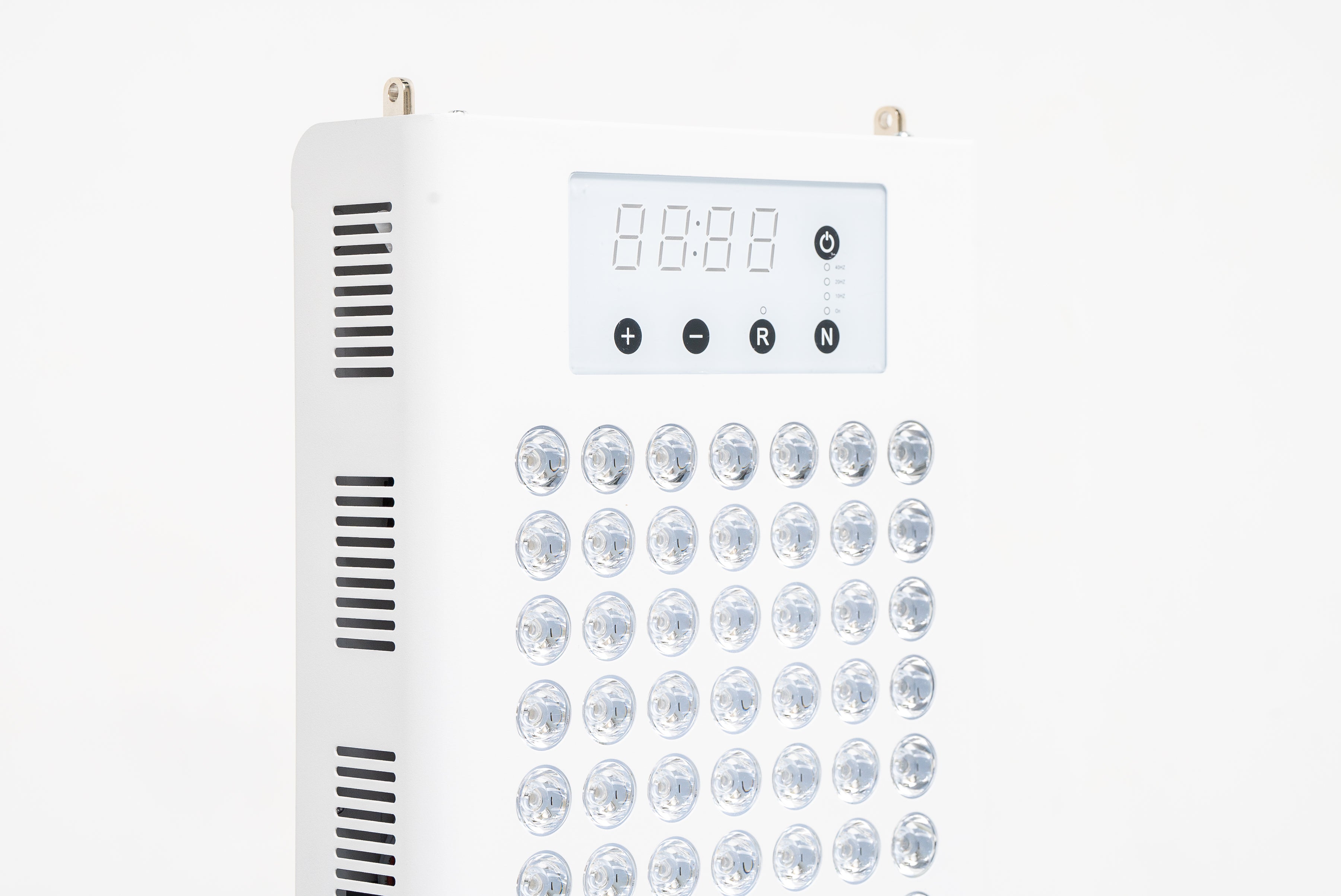 Highest Quality Materials on the Market:
Custom LED drivers and lenses provide the highest irradiance value, enabling a deeper penetration into the skin and better results. We've upgraded the clarity and quality of the glass lenses for more powerful and even light coverage.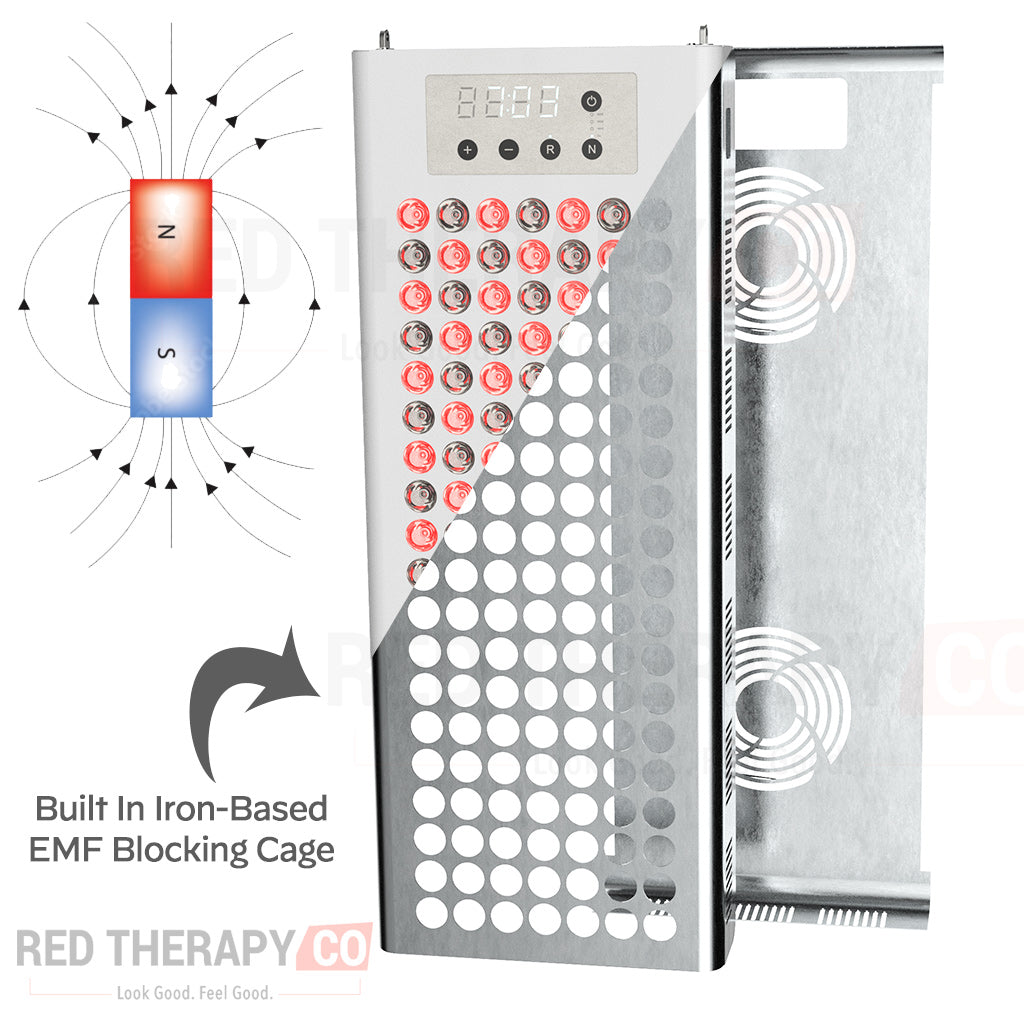 EMF Blocking Cage Technology:
Our new iron based internal EMF blocking cage, brings EMF's down to almost undetectable levels, making it one of the most EMF-conscious devices on the market! Have an EMF meter? Give it a try!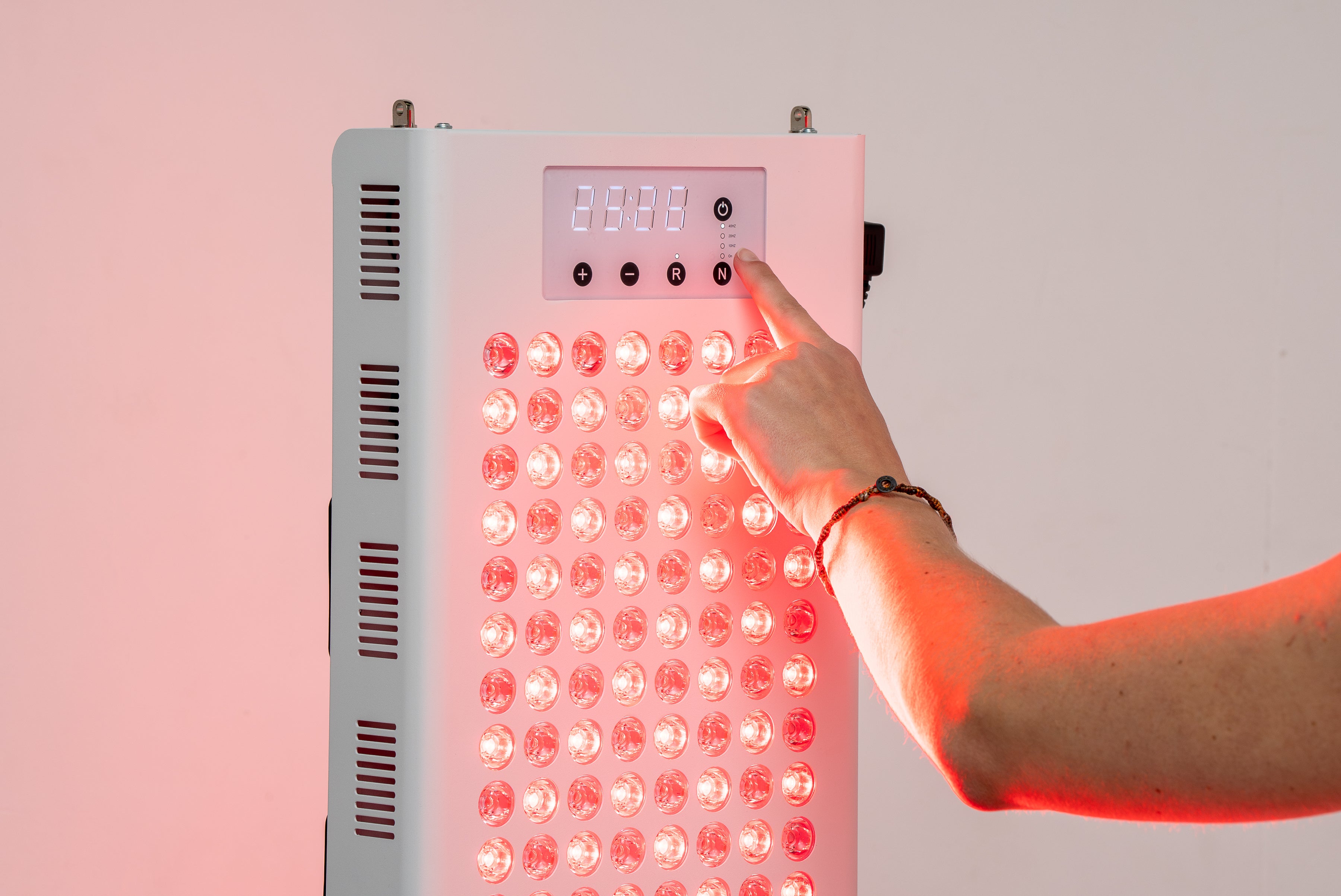 Selectable Pulsed Wave Technology:
Select your preferred frequency. "New research shows that pulsing can increase the effectiveness of Red Light Therapy by 10-15%. This is currently the only red light panel on the market that enables you to adjust the pulsing. You can adjust the hz, which correspond to different wavelengths in the brain… New research shows you can entrain your brain waves like using binaural beats." - Eric James, Founder & CEO, Red Therapy Co
Total 5 star reviews: 29
Total 4 star reviews: 0
Total 3 star reviews: 0
Total 2 star reviews: 0
Total 1 star reviews: 0
100%
would recommend this product
great product!

I just love my new Red Rush 400 pulse with both red light and near infrared. I use it in the bathroom as I getting ready for the day. I can't wait to see how the benefits begin to pile up!

Thank you!

5 STAR

USE IT DAILY...FANTASTIC!

Overall

I like it. I have only had it two weeks.

A new experience!

I don't know enough to have a meaningful opinion. I thought the light was going to pulse like blinking. I'm glad it doesn't. So far I don't feel much of anything.

I need a shorter seat to get my whole head. I do front and back seated and legs standing with unit tilted down . I have arthritis in my hands and feet. Is there a special way to target those?

Cutting edge equipment for cutting edge health and fitness

Whether you are a competitive athlete looking for help to reach your next level or someone that wants daily health benefits to add to their already health-conscience lifestyle, this is a highly recommended tool to get you there! I am approaching 60 and have been a competitive runner until my mid 40's. Today, because my energy level is different as is my ability to recover from my 3-4 miles nearly daily runs, I wanted to embark on trying this device as it was highly rated.

This certainly did live up to all the benefits I researched. From the first few times I used this on my entire body I noticed I was able to have more energy later on my run as well as it enhanced my recovery. Where I normally would need a day or so rest this allowed me to do more runs in a week and I noticed no pain or stiffness like I would occasionally incur.

I love that on days I need a burst of energy I can reap the benefits with this for as little as 5 minutes if my schedule is tight. Because I desire to exercise well into my 80's I feel this RedRush 400 Pulse will keep my mitochondria healthy, prevent cell damage and premature death, and rid my body of toxins that are all around the environment.

With 50,000 hours of use and as little as 10-20 minutes daily, this should last a long time. Doing this therapy early to mid day has helped me sleep better and energizes me when I begin my runs in the evening. I highly recommend it and though there are a lot of red light therapy products on the market many…
Reviews Loaded
Reviews Added